Design and Production
Yokowo manufactures products with vertical integrated design and manufactring system.
Design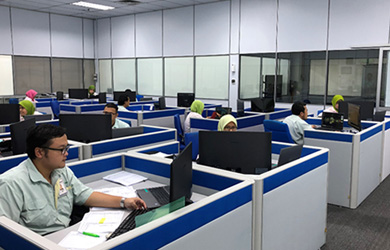 Yokowo's engineering team is located throughout the world to support customer needs in timely manner.
In order to achieve rapid development cycle and timely delivery of the final product, there are engineering teams located within the factories to better communicate with engineering and production team.
To propose optimized solution for each customer, Yokowo runs various simulation such as mold flow, electrical simulation, and thermal simulation during the design process.
Stress Simulation

RF Simulation

Thermal Simulation

Mold Flow Analysis
Probe Fabrication ,Plating and Assembly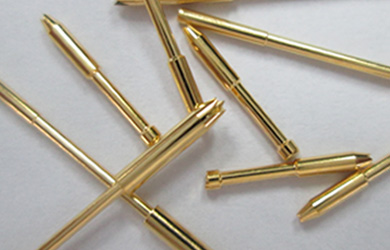 Yokowo owns and operates large number of probe-manufacturing machines (automatic lathe).
Utilizing its own production technology, Yokowo has its own fully automated, integrated assembly and inspection lines.
Yokowo has a large production capacity, which contributes to the improvement of the rate of customer delivery.
Socket Fabrication and Assembly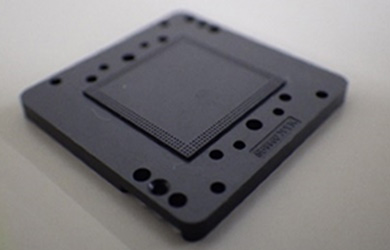 Yokowo also owns and operates a very large number of molding machines.
As a company, also produces antennas for automotive and connectors for consumer electronics, and owns a large number of molding machines, both vertical and horizontal. We can propose a flexible molded socket that matches your IC package.
Jig Grinding Machine used in Precision Mold Processing

Precision Molding Die

Precision Resin Forming by Electric Micro Resin Molding Machine

Milling Machine
Yokowo also owns a number of machining centers that are used to machine various plastics, ceramic, metal and other socket parts.
Once the socket has been machined, the assembled pins (Probe) are now carefully inserted into the socket.
Socket Fabrication Machine

Socket Assembly image
Inspection
Yokowo will conduct different kinds of inspection before shipping to ensure the best quality products out to customer.
Pin Hole Inspection

Socket dimension inspection
After market
Yokowo' s field application engineers are located around the world so that they can be dispatched immediately upon request.
If they determine that our Sockets needs to be investigated on the customer's production line, they will use equipments to conduct the necessary investigation and analysis, and will report the result back to the cusomer immediately.
Analysis Equipment
Field Emission SEM

FT/IR : Fourier
Transform Infrared
Microscope Spectrometer

X-ray CT Solver

Contact Probe's
CT Image